Brighton & Hove FrontRunners have now been recognised by Parkrun, so you can now add us to your running profile and follow how other BH FrontRunners get on at Parkrun every week.
It's really simple to do, sign in to your Parkrun profile.
Once you are logged in, click "Update" to update your details.
Under "Running Club (Optional)" select Brighton & Hove FrontRunners from the drop down.
Click "Save Changes" at the bottom of the page.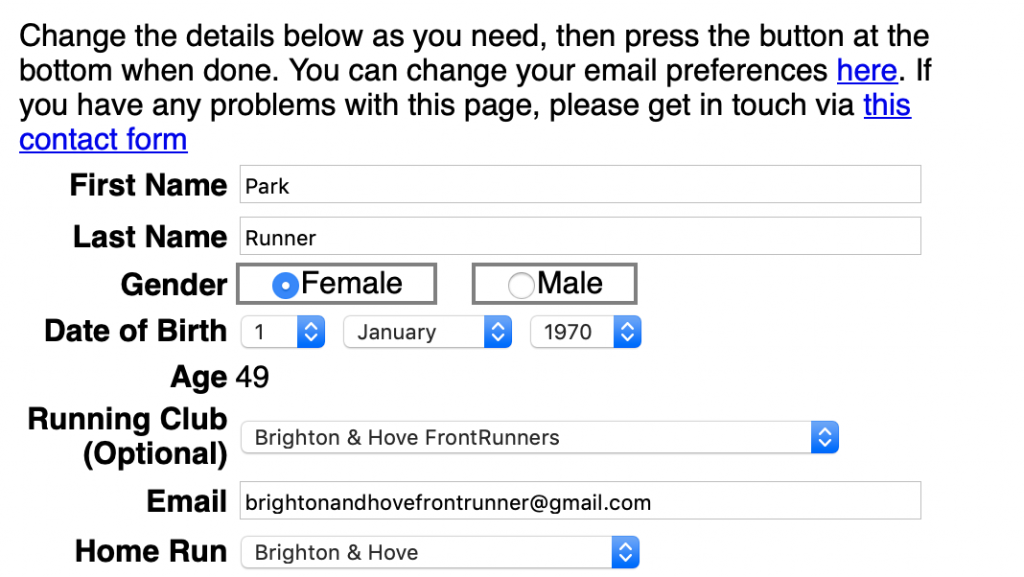 Now when you get your weekly results you will see Brighton & Hove FrontRunners listed next to your name. You can click this to see who else from the club has ran and get the latest Parkrun updates.