The Management Committee are elected on an annual basis and looks after the strategic and day-to-day running of the club. All of the Committee are club members and can be found running at our weekly sessions, club events and other races. Here is the current team who was elected in February for April 2022 -March 2023.
Co-Chair and Leader in Running Fitness: Claire
I've been running for a couple of years now and ran my first marathon last year and looking forward to competing in London and Brighton marathons later this year. I'm hoping to improve my 5K too!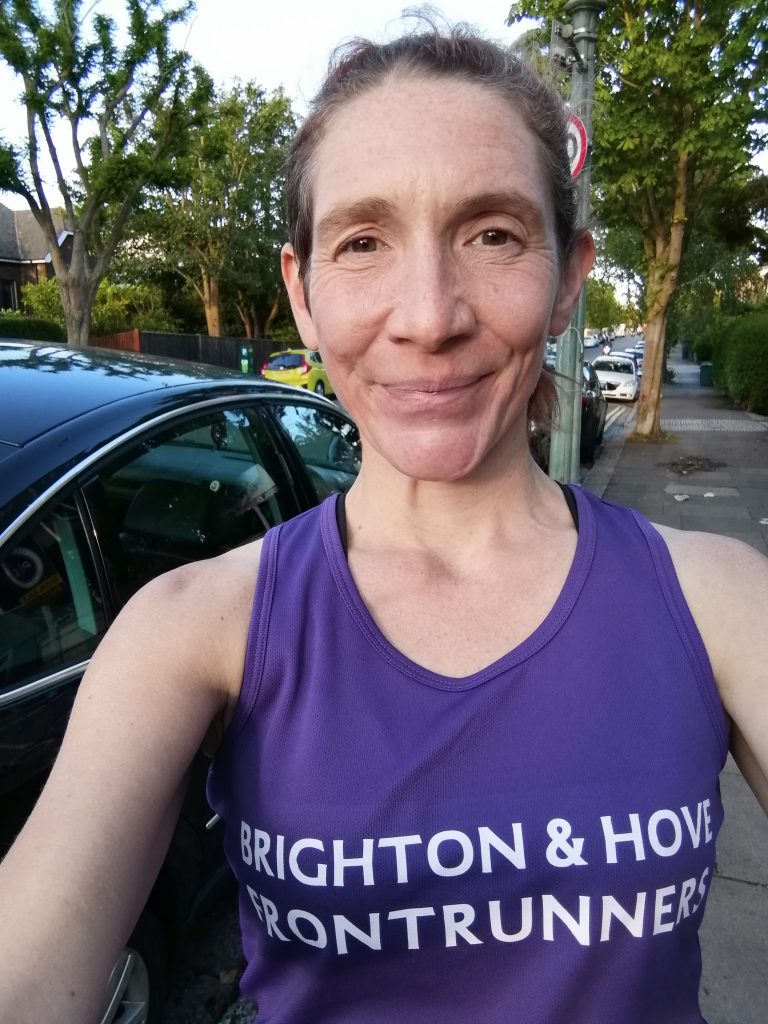 Co-Chair and Kit orders: Graham
I started running about four years ago, soon after moving to Brighton. I had just watched the marathon that year and was so inspired. At the same time, I was also struggling to climb the stairs to my office on the 5th floor and knew I had to try it! I started jogging before heading nervously to my first Parkrun where I did much better than expected. From then I was hooked! Fast forward a few years and I've now done three 10Ks, and two half-marathons, each time getting a PB. I've always been a social creature and joining the Frontrunners has made running so much better, having a chat along the way and keeping me accountable for turning up!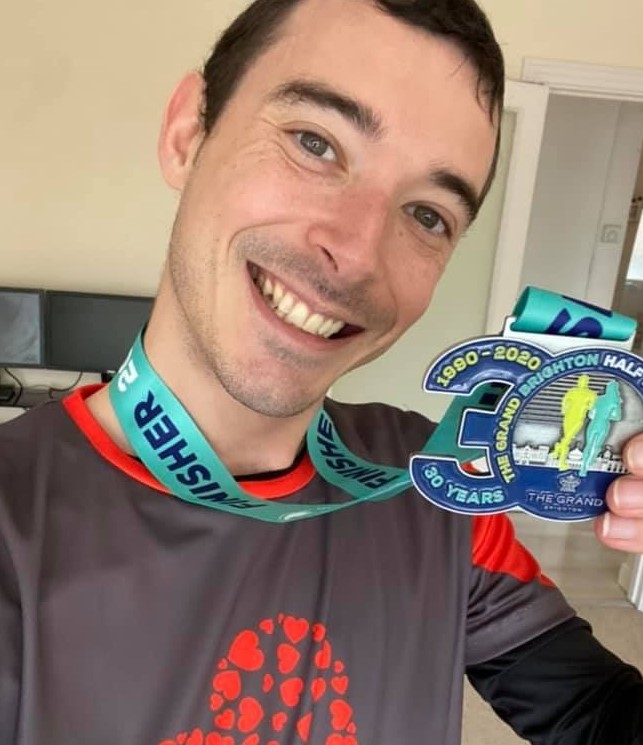 Treasurer: Brett
I took up running around 8 years ago as a way to control my weight which had steadily increased after quitting smoking a few years previously. My first organised race was in 2015 the Royal Parks Half Marathon, and I have been addicted ever since. I love the freedom of running, no planning, no specialist equipment needed, just my legs, a good pair of running trainers and off I go. I often find that I use my time running as thinking time, working things out, mulling things over in my head or simply not thinking at all. As a gay man, it is important to me to be part of such a diverse and accepting group of runners, where everyone is welcome regardless of ability.
Race Secretary: Ernie
I started running regularly in 2017 when I hit 50 & quickly became addicted. I prefer longer distances and have completed 4 marathons to date. I love a bit of mud and trail running and cross country are also my favourite passions. I'm a fan of team relay events and love the camaraderie that running in general provides. I recently moved to East Sussex and with the Downs and country lanes, it's a runner's dream.
I look forward to putting something back into running, meeting new people and helping BHFR grow.
Welfare: Darren
My introduction to running came from a bizarre bucket list wish to 'run the London Marathon' even though I hadn't seriously put one foot in front of the other since school. Cross country for me was just an excuse to chain smoke away from the eyes of prying teachers. Call it a gateway drug but running a marathon was the start and I've completed four more since as well as 5ks, 10ks and a few halves.
I joined Frontrunners as a way to meet new people after moving from London between Lockdowns. I love the vibe and the energy and the camaraderie. I'm a plodder rather than a gazelle and this is welcomed here. I'm honoured to be part of the BHFR Welfare Team.
You can also usually find me marshalling at the Hove Prom Parkrun on Saturday mornings.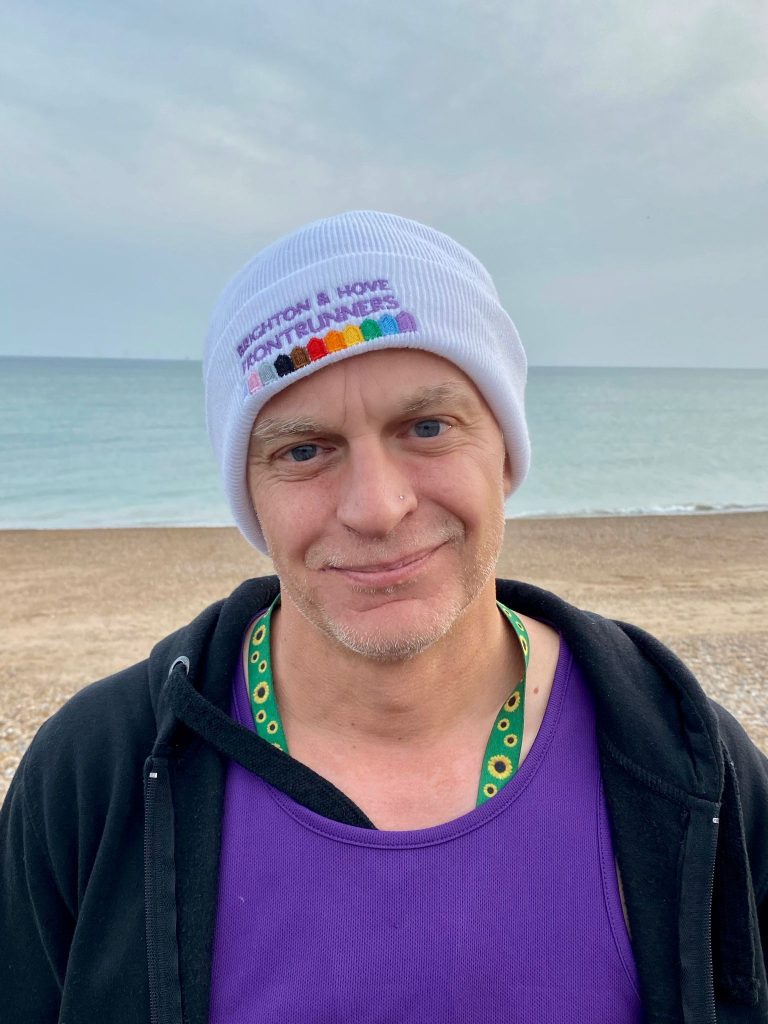 Coms and Marketing: Bowie
I've run on and off all my life but after quitting drinking in 2020, I had more time and energy to take it seriously and enjoy all the benefits which running provides. Having run different distances from 5km to 50 km, I have realised that the longer I'm running, the happier I am, so distance is for me. I also prefer trails over roads, as I love being at one with nature and being able to enjoy the view as I go. I joined BHFR in 2021 with the hope of finding other like-minded people to run with and I've really found my tribe, as everyone is so lovely and supportive of each other. I wanted to join the BHFR committee as part of giving back to the team and running community, for all they have done for me.
Deputy Coms and Marketing: Iain
I started running during lockdown 1 when the swimming pools were closed (I am a member of out to swim). I started from scratch doing the couch to 5k and one of my fellow swimmers who runs with the front runners, suggested I join. I have progressed over a year from 5k (love a parkrun) to 10k, an aquathlon (run and swim). I recently completed a half marathon and my first marathon, all of which I wouldn't be able to do without the help, love and support of my fellow front runners.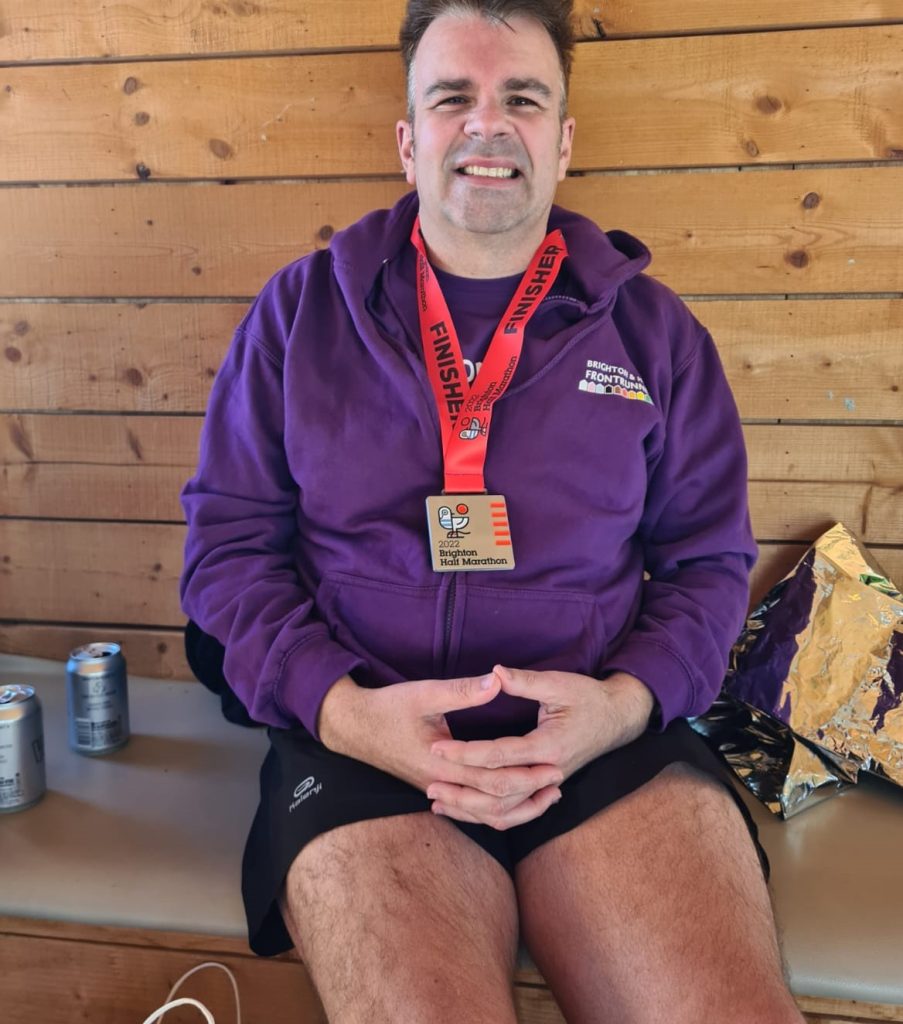 Leaders in Running Fitness (LiRF)
LiRF's are run leaders who are responsible for leading our runs. We are always interested in adding to this, for more information on what it takes to be a LiRF, please see here.
Leader in Running Fitness: Paul
I Fell in love with running again when Brighton got its own Marathon in 2010, and haven't looked back since, most recently racing 800 metres as a Masters's Athlete.
Leader in Running Fitness: Damian
I'm a long time triathlete (and have completed over 100 tris), and running is a passion of mine. I'm also looking to give back to the local LGBTQ+ community. I enjoy meeting new people, whilst at the same time trying to keep the weight off from eating too many cakes and drinking beer!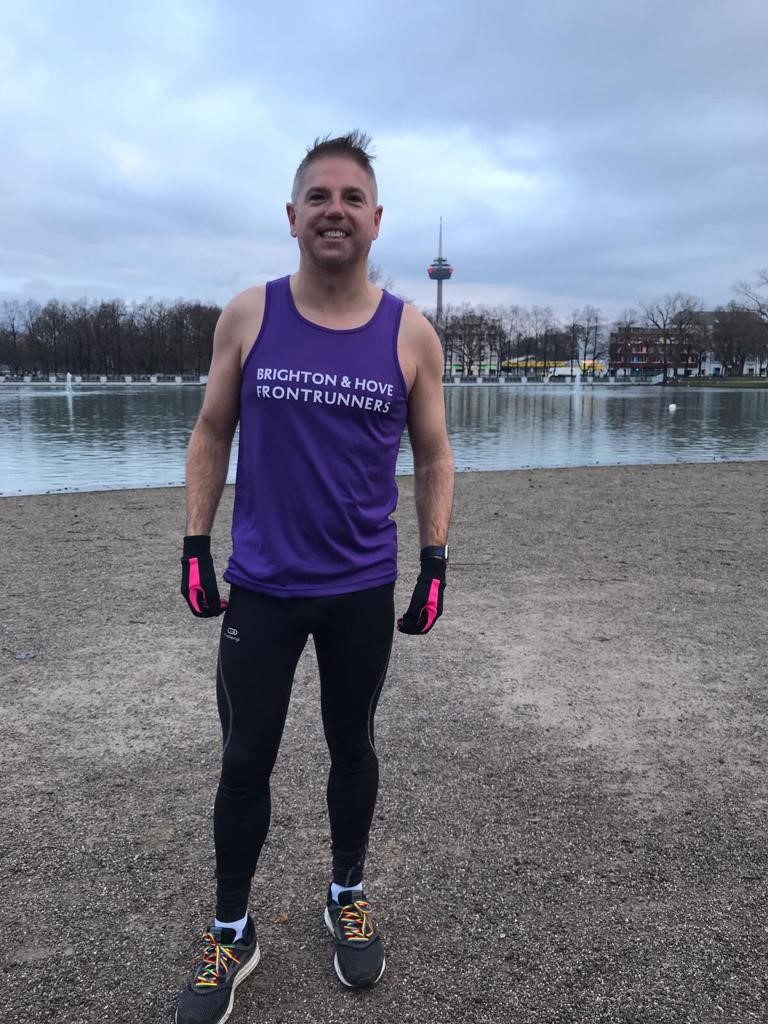 Fitness: Brett K
I joined BHFR in April 2021 and became a Run Leader in September 2021 for the club. I have 15 years of experience in health and fitness, I am a qualified Personal Trainer and teach group exercise classes. I also am qualified in Mental Health First Aid, ASIST suicide prevention first aid and level 2 Counselling Skills.
My hobbies and interests outside the fitness world are hiking, reading and spending time with my dogs.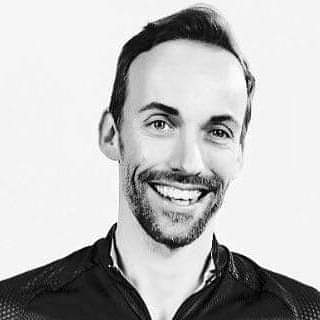 Leader in Running Fitness: Sonia
I started running in 2007 when I joined the TA – I had to run 1.5 miles in under 13 minutes to pass selection! At the time that was a real challenge but now I comfortably cover much longer distances. These days running is my social life. It's also my escape.