As part of the weekly calendar of events, Parkruns are an established fixture that many of our Front Runners attend across Brighton and Hove (Hove Park, Hove promenade, Brighton East, Preston Park) and in the surrounding areas (Worthing, Lancing Uxbridge, Shoreham, Bushy Park), sometimes in other countries (Australia, Ireland, etc.) on Saturday mornings.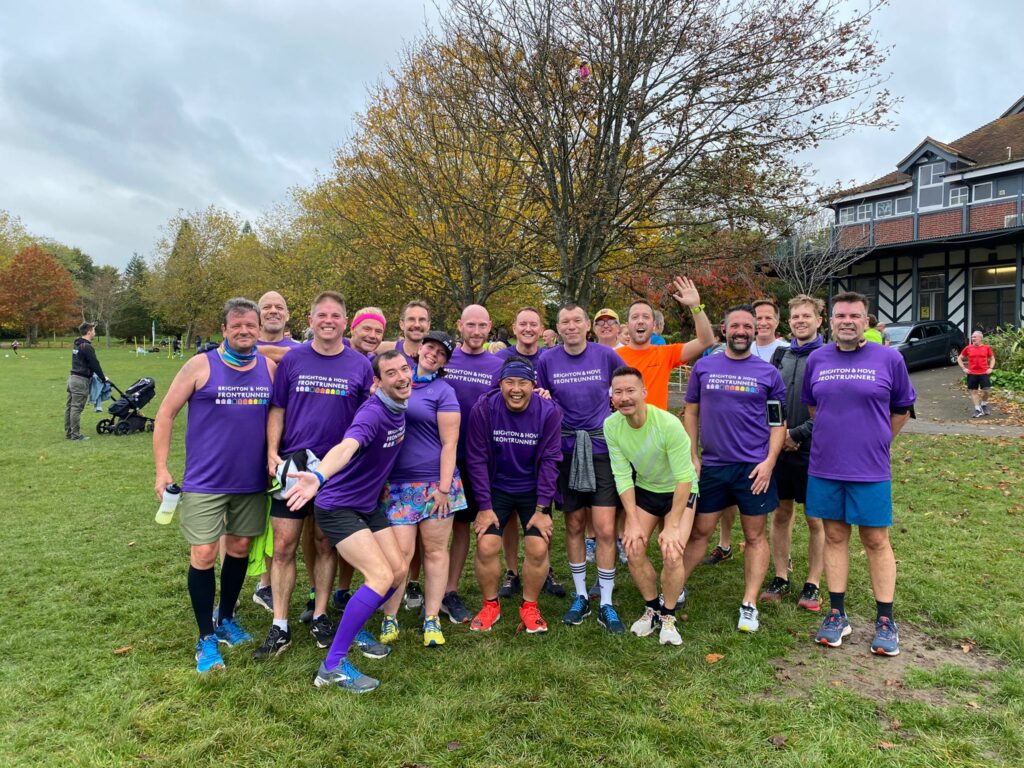 We are the biggest regular attenders of Parkrun of all the Frontrunners worldwide, with Adelaide not far behind us. Averaging around 10-12 runners usually taking part across different runs each Saturday.
We also regularly pick a Park run to adopt and then as a club attend as volunteers, runners or supporters. Usually followed by a Coffee at the closest Cafe.
Upcoming Club Park Run you can find us at (or message us to find out more)
June 25th – Hove Promenade – Volunteers take over
July 23rd – Peacehaven
August 20th -Bushy park -with London Front Runners
You can often find us running in our Purple Front Runners tops, if you would like to join us on a Saturday morning before coming to the club night on Wednesday, we would love to see you. At all park runs, you can run, jog or walk the 5-kilometre distance. If you're new to Park Run registration is completely free and only needs to be done once as you will need a Barcode to scan at the end of a run.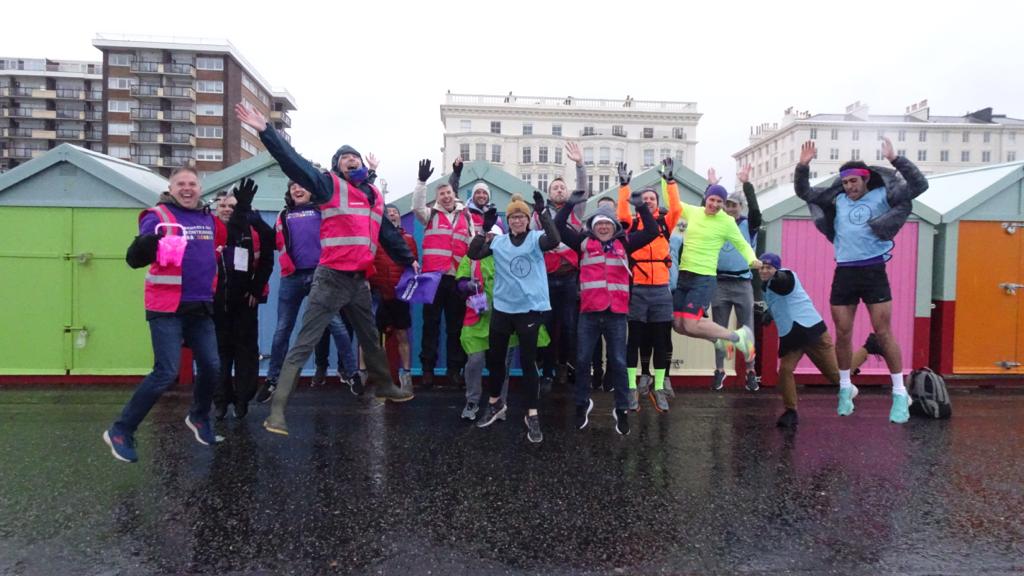 Every couple of months, we take over the volunteering of a parkrun, we would also like to invite anyone who has never run or walked 5k, or taken part in a park run to join us at these parkruns. One of the values of our club is to encourage people to get running and we are more than happy to motivate you along the route.
More Info:
Download the "5k parkrunner app" here. Access your parkrun results history and the latest results for each event worldwide. Simply enter your barcode and all your results are at your fingertips. This also acts as a backup barcode.
To add your barcode to your Garmin or iPhone, please see here
To help promote Front Runners and to collect all of us frontrunners running park runs, we have set ourselves up as a club within parkrun. You can be a member of more than one club. If you are already a member don't forget to add us as a club to your park run account. To add us, please sign in to your Parkrun profile. Once you are logged in/signed up, click "Update" to update your details. Under "Running Club (Optional)" select "Brighton front runners" from the drop-down. Click "Save Changes" at the bottom of the page. Don't forget your barcode when you run and share the Frontrunners love.