Tell us a bit about yourself, how long have you been in Brighton and what do you like about living here?
I'm Poppy, I came to Brighton for University in 2016 to study Photography and moved back down to Hove last summer. I love living by the sea and how accessible everything is, Brighton is so accepting and is an amazing place to live. There is always so much to do and it is such a friendly place to live.

How long have you been running, and what is it about running that you enjoy?
I used to hate running and thought I would never enjoy it, I started running properly in 2016 just before uni.
I started to really enjoy the clarity I would get whilst running and the freedom it gave really helped my mental health.
I set myself small challenges by doing small races and then after my first half it made me want to do even more and challenge myself all the time.
Being able to see my running improve and times getting faster really drives me to carry on and set new challenges – although I don't think I'd ever do a marathon! Half Is enough for me.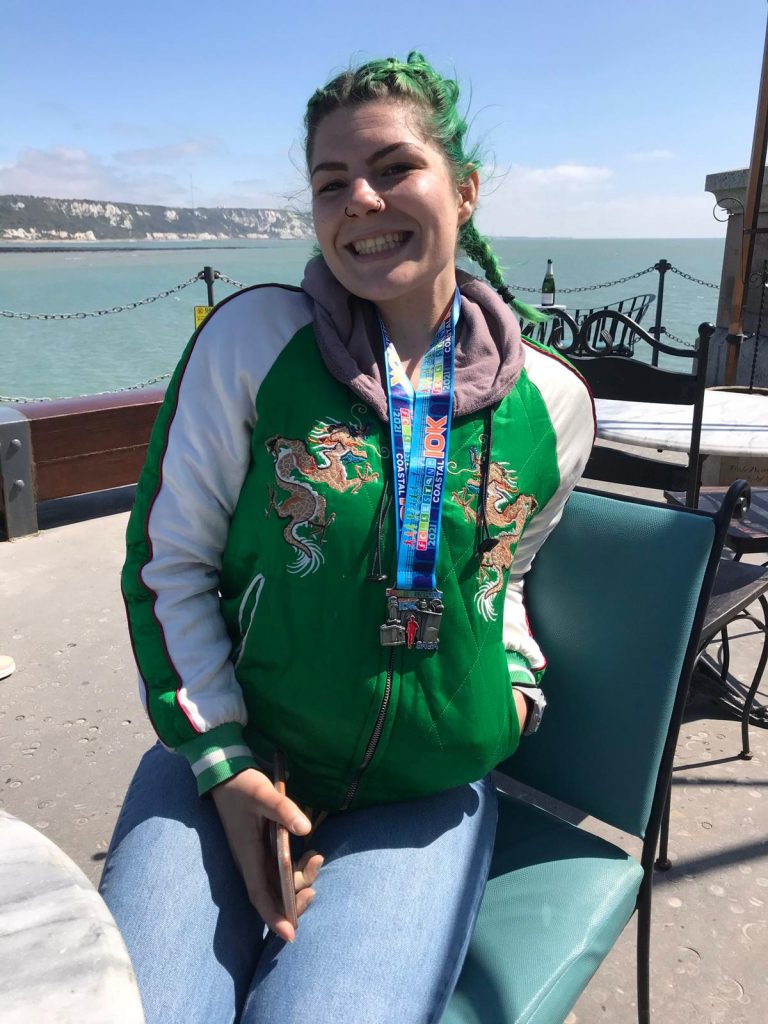 What made you decide to join Frontrunners and how did you hear about the club?
I was looking for a new running club after moving back down and didn't want anything too competitive. I saw BHFRs out the day I moved in and quickly got on Google.
I was really excited to find a LGBTQ+ friendly group and joined a few months later. It's such a friendly and encouraging group that makes coming each week really fun.
Have you run any races before? Have you signed up for any upcoming events and what are your goals?
I've run 4 half marathons and a few 5/10ks as well as a 20 mile 'fun' day run. I have a 10k and 5 mile race coming up and am hoping to get a PB for both. I have continued to bring my 5K time down now to 24 mins so hope to do the same with 10k before tackling another half.
How did the COVID-19 lockdowns affect you and your motivation to run?
I moved back home for covid 19 and was lucky enough to be in the countryside. I initially started a training plan for a 10k race which didn't happen but carried on with the training plan.
It also helped that I lived back at home with my mum who also loves to run!
It was important for me to still go out running as I was working from home the whole time. I tried to stick to 3/4 times a week as well as going for a long run/walk at the weekend.
Running was an outlet for me and I managed to keep up my distances as well as getting some good PBs at the time.
Why do you enjoy being a Frontrunner?
Being part of Frontrunners has been really good, everyone is so friendly and the group has been so welcoming, and I have made loads of new friends. The group has been really encouraging and has helped me to smash some PBs. It is great to be out running with other like-minded people.